Management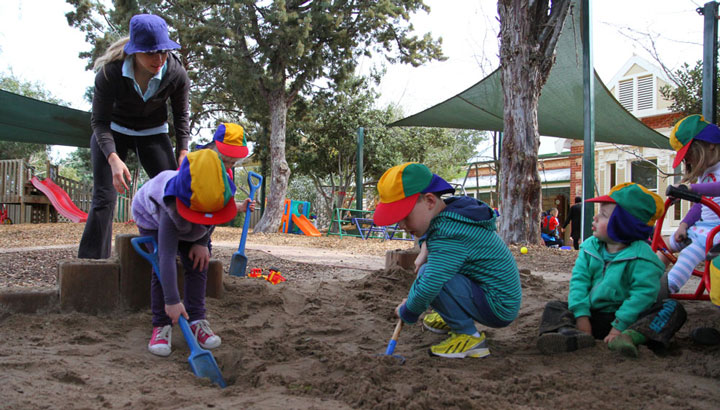 The Centre is a non-profit Community owned and run service.  An elected Management Committee of up to 12 people is responsible for governing the Centre's operation.  The Management Committee is dissolved and reformed at the Annual General Meeting held in September each year.
The Committe comprises of the Centre Director, a staff representative, work health and safety representative, parents of children attending the Centre and the capacity for a community representative.  The Management Committee is displayed below.
The Centre has an 'Open Door' policy where parents and carers are most welcome at all times.  Management Committee meetings are held one evening a month with parents being elected to the Committee each year at the Annual General Meeting.  Parents on the Management Committee are involved in decision-making, policy setting, employment of staff and other important issues that affect the Centre and your child.  All parents are welcome to attend meetings even if they are not committee members.
Parents may also wish to be involved in sub committees such as fundraising, policy, assessment or a special project without becoming a member of the committee.  Parents wishing to help the Centre in a more active and direct way are encouraged to participate and contribute skills such as sewing, gardening, handicrafts, cultural activities, music, cooking etc.  Parents are very welcome to stay with their child in the Centre and participate in the activities at any time.
The Management Committee has the responsibility, with the cooperation of others to:
Ensure the Centre is a viable concern
Ensure that a high quality standard of child care is maintained
Meet the needs of the local community
THE MAJOR AREAS OF RESPONSIBILITY FOR THE MANAGEMENT COMMITTEE
Operational Policy
National Quality Practice
Staffing and Industrial Relations (with the Management Committee being the employing body)
Maintenance and Improvements
Fundraising
Business Planning and Evaluation
Insurance and Risk Management
Approved Provider of the Centre
Administration